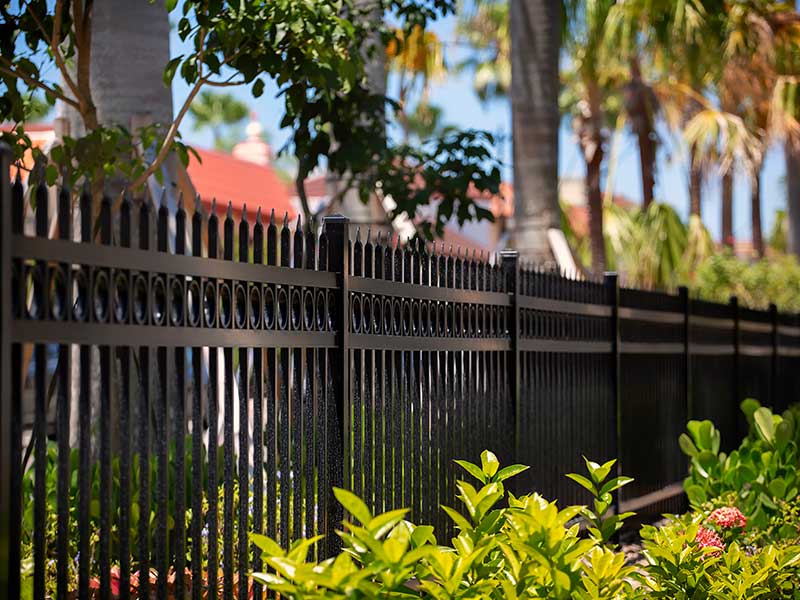 Surely protection, curb appeal, and privacy are at the top of most homeowners' lists. Because of that, if you add a fence to your property, not only will you find it valuable, but also potential buyers if you are planning to sell your home eventually.
A fence is a wise decision, and so is choosing a metal fence and our fence installation services here at Guerrero Landscaping. Therefore, let us walk you through the different metal fence options and help you find the most fitting one.
A metal fence is known to be a durable, stylish, and easy-to-maintain option. You can't go wrong with it, so if it is your fencing material of choice, there are different types available too. Here are them in detail:
Aluminum Fence
Aluminum fencing is ideal when you're on a budget. It is not only the most affordable out of all metal fence types, but also the most lightweight. It won't rust, although a protective layer is recommended to prevent corrosion. Even with that, it remains a cost-effective alternative.
Steel Fence
If protection is a concern for you, a steel fence will ease your worries. The welded installation method makes it highly resistant, also against the elements. This type of metal fence works great for sloped terrains too. Galvanized steel and a powder coating are required to prevent rusting.
Wrought Iron Fence
Wrought iron is the higher-end alternative to metal fence types. It combines stunning looks with durability. A wrought iron fence can be customized into various designs and painted. Its structure is the strongest of the three, making it the best guard for your property.
Quality Service For A Quality Material


A metal fence meets all the requirements to be an excellent addition, and so must the professional who installs it. Guerrero Landscaping will meet all the considerations that must be made, along with your requirements. With 20 years of experience, it is a guarantee.
Your security is yours and our main worry, and we guarantee it with our expert fence installation in Dallas-Fort Worth at an affordable price. Contact us today!